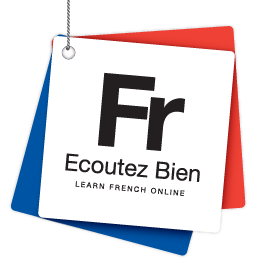 Privacy Policy
This Privacy Policy applies to all personal information collected by Language Tub via the websites located at www.ecoutezbien.com and www.ecoutezbien.com.au.
How to contact us about privacy
Your privacy is very important to us. For that reason, please read the following details carefully and get in contact with us if you have any questions. You can contact us on: contact@languagetub.com
Collection and Purpose
We collect personal information from you, for example when you:
complete the free registration to use our website;
pay a subscription to use our website; or
complete learning exercises by submitting answers on our website.
In addition, we also collect cookies from your computer, which enables us to tell when you use the website and also to help customise your website experience.
When you login to the website and complete exercises, we will collect usage information including:
the date and time that you log into the website;
the amount of time you spend on the website;
the exercises you attempt and complete;
an assessment of the answers you have submitted and
the exact wording of your answers.
The purpose for which we collect personal information is to:
identify you;
monitor your learning progress;
allow use to improve our service and
provide you with the best service experience possible on the website.
Disclosure
If a school has subscribed you to our website, we will make usage information available to the school. We customarily disclose personal information only to our service providers who assist us in operating the website. We will only disclose personal information to an unrelated third party other than your school with your consent.
Access and correction
National Privacy Principle 6 of the Australian Privacy Act allows you to get access to, and correct, the personal information we hold about you in certain circumstances. If you would like to obtain such access, please contact us on the details set out above.
Security
We have processes in place to ensure the security of your personal information, including limitations on access to personal information within our organisation.
Transfer out of Australia
The website is hosted in Singapore. For that reason, we transfer all data on the website (including all personal information) to our hosting service provider in Singapore. You hereby consent to this transfer.
Deleting Account Information
Account information may be deleted by either the authorised members of the school that created the account, or by sending a request to contact@languagetub.com. No identifying data is retained once an account has been deleted.